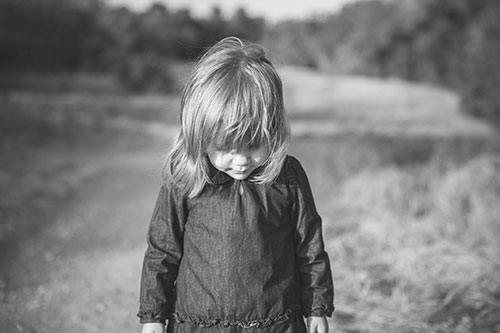 Fundamental to children's well-being, which includes health (physical and mental), safety, and appropriate developmental support in all six developmental areas, is the ability of their caregivers, parents, and guardians to provide those elements of well-being.
Adults who have not resolved their own life losses, many stemming from their childhood, lack the skills to provide an environment of well-being to the children in their care. Until those unresolved life losses are addressed and resolved, adults cannot implement long term positive behavioral and life choice changes. Children raised in these "at risk" environments develop unresolved life losses themselves, thus perpetuating the situation with their children.
A number of studies, including the Perry Project (High Scope) research report of the 1980s, have supported the conclusion that children born (a) without substance exposure; (b) to emotionally and financially stable families; (c) in a safe environment providing (d) adequate health and developmental support, become successful in school and responsible adult citizens.
The Riverside Child Care Consortium 2005 Needs Assessment identified children most at risk:
children born substance exposed
children in the foster care system, including kinship care
children suffering from abuse and neglect (which includes domestic violence)
children born with a disability or developmental delay
It is estimated that 80% of reported child abuse situations involve substance abuse resulting in some degree of domestic violence. Medical and infant brain development research has documented the long term detriment to children's cognitive and emotional development when exposed to abused substances.
Alcohol and drug counselors have identified unresolved grief and loss issues as the basis in the majority of substance abuse situations for both teens and adults.
In 2003, of the 34,000 child abuse reports in Riverside County, California, more than half of the substantiated cases resulted in foster care placement for the children (Child Care Consortium, 2005). Yet it is estimated that 40% of children in the foster care system become homeless after "aging out." To impact long-term change for children, the systems supporting these children must undergo change.
The first step in affecting appropriate change is to train professionals in addressing the underlying issues facing their clients, which are impeding their ability to create productive lives for themselves and their children.
To ensure that children enter school ready and able to learn, we must support parents in understanding and creating environments of "well-being" for their children – but parents who are dealing with their own issues cannot do so. Resolving life losses for parents is the cornerstone of their ability to create environments of "well-being" for themselves and their children.
Until professionals are trained to identify and address unresolved life loss situations in children and adults, and support their resolution, no other prevention or intervention program will have a lasting, positive effect. We have made this training our mission and our focus.
---
Click Here for Article PDF